The BBC Radio Wales 'All Things Considered' Interview with Sean Stillman - 30/9/12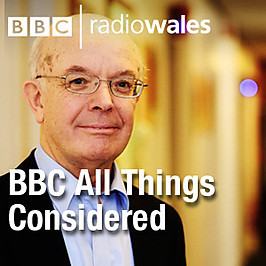 Sean Stillman is interviewed by Roy Jenkins for the award winning BBC Radio Wales programme, 'All Things Considered'. Original transmission date was 30/9/12. Produced by Lisa Hawkins.
Roy Jenkins is in Swansea to meet Sean Stillman, the Harley Davidson riding preacher who is behind one of the most distinctive places of worship in Wales - 'Zac's Place' which describes itself as 'A Church for Ragamuffins'.
This podcast upload by Exousia Trust (Zac's Place) has been granted permission from BBC Radio Wales and is subject to the conditions set out below.
Terms of Use
The BBC Podcasts are for your personal non-commercial use only.
All title, ownership rights and intellectual property rights in and to the BBC Podcasts shall remain the property of the BBC or third parties. You may not edit, alter, adapt or add to the BBC Podcast in any way. The BBC Podcasts are made available by the BBC on an "as is" and "as available" basis and the BBC gives no warranty of any kind in relation to the BBC Podcast. To the maximum extent permitted by law the BBC will not be liable for any loss or damage which you may suffer as a result of, or connected to, the download or use of the BBC Podcasts.